Mihajlović: Cilj je da Srbija bude prešpartana auto-putevima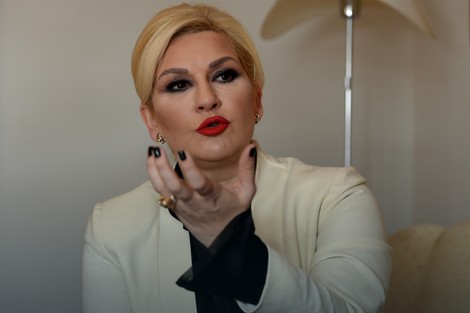 Ona je gostujući u emisiji "Crvena linija" na televiziji N1 rekla da je cilj Srbije da bude prešpartana autoputevima, jer predstavlja najkraću rutu izmedju istoka i zapada, saopštila je Pres služba Kabineta potpredsednice Vlade.
– Srbija je pokazala da joj je cilj ne samo da bude faktor stabilnosti u regionu, već i zemlja koja će se povezivati sa regionom. To je u interesu svih država Zapadnog Balkana i to je naš dogovor sa partnerima iz Evropske unije – izjavila je Mihajlovićeva.
Govoreći o izgradnji tzv. autoputa mira Niš-Merdare-Priština, Mihajlovićeva je rekla da je u pitanju ogroman projekat, ekonomski održiv i od velikog značaja.
Niš-Pločnik počinje u drugoj polovini 2018.
– Ukupna vrednost projekta je oko 850 miliona evra, završavamo projektno-tehničku dokumentaciju za prvu deonicu Niš-Pločnik vrednu 200 miliona evra i očekujem da radovi započnu u drugoj polovini 2018. godine – dodala je ona.
Ona je istakla da je samit u Trstu pokazao da je interes i Evropske unije da se region povezuje.
– Podrška Nemačke kao i ostalih zemalja EU je veoma važna. Potrebno je da se povezujemo ne samo kroz infrastrukturne projekte, već i kulturno, ekonomski i politički – izjavila je Mihajlovićeva.
Komentarišući odnose u Bosni i Hercegovini u vezi sa nepotpisivanjem ugovora o transportnoj zajednici, potpredsednica Vlade je izjavila da političari u BiH moraju da stave interes građana i zemlje iznad svih problema, a da su zemlje regiona tu da pomognu i podrže realizaciju projekata.
– Svi imamo benefite od realizacije ovih projekata. Ne prihvatam da je Republika Srpska jedini krivac i pozivam kolege iz BiH da sednu i razgovaraju, jer bi bila velika šteta da se odugovlači sa realizacijom ugovora o transportnoj zajednici – izjavila je ona.
Potpredsednica Vlade je ukazala i da se u poslednje tri godine pregovara sa Evropskom unijom i zemljama regiona da se napravi jedan granični prelaz između susednih zemalja kako bi se sprečilo višesatno čekanje vozova na granicama i uspostavilo bolje povezivanje regiona.
Mihajlovićeva je podsetila i da je vrednost svih infrastrukturnih projekata koji se trenutno realizuju u Srbiji 16 milijardi evra.
http://www.blic.rs/vesti/ekonomija/mihajlovic-cilj-je-da-srbija-bude-prespartana-auto-putevima/7tv7094